See our full range of dosimetry solutions at ASTRO 2019
Sept. 15-18, 2019
McCormick Place
2301 S King Dr
Chicago, IL
If you're heading to the 2019 ASTRO Annual Meeting in Chicago, IL, be sure to stop by PTW booth #1724. See demos on our full range of dosimetry solutions for acceptance, beam data commissioning, and recommended machine- and patient-specific QA.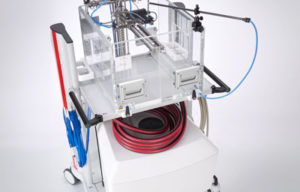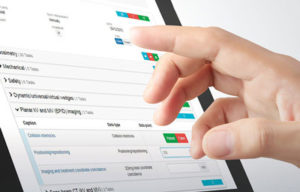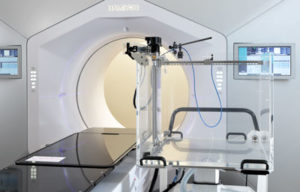 ---
FEATURED PRODUCTS | BOOTH #1724
PTW is a global market leader for dosimetry and QA solutions in modern radiation therapy. Stop by our booth to explore our latest dosimetry technology:
BEAMSCAN® MR* 3D water phantom – the first 3D water phantom for MR-guided radiotherapy, available in two ready-to-use models for Elekta Unity and ViewRay® MRIdian®.
BEAMSCAN® 3D water phantom – the fastest water phantom to set up and easiest to use for all acceptance testing and commissioning needs, now also available for the Halcyon™ system.
STARCHECKmaxi® MR array – a comprehensive solution for machine QA — from high-resolution measurements up to 40 cm x 40 cm in magnetic fields to legally required documentation.

MR conditional detectors

– a wide range of PTW's famous detector brands that are now available for MR dosimetry.
OCTAVIUS® 4D modular patient and machine QA systems – for the latest radiotherapy techniques, including Halcyon™, SRS and MRgRT. Also introducing OCTAVIUS® Detector 1600 SRS for 3D dose verification of complex SRS/SBRT treatment plans.
RUBY™ phantom

– a new modular QA phantom with multiple inserts for comprehensive system QA, LINAC QA and patient QA.
microSilicon™ diode detector

– the new silicon diode detector for small photon and all electron fields.

Track-it™ 2.0 QA data management software

 – a versatile, web-based QA data management software that integrates QA data from different sources, devices and sites into a single platform.
*Pending 510(k), not available for sale within the United States.